Johnny's Activities
Tae Kwon Do grading - October 2001
Johnny's showing that he's ready for his test!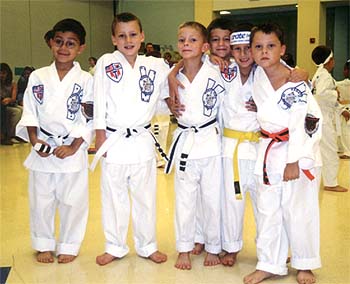 Johnny and some of his friends who also pacticipated in the test.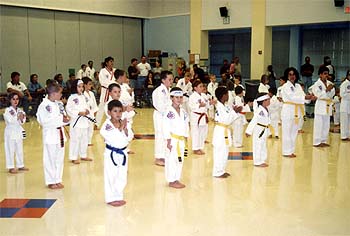 Here they all are lined up and ready for the test. Johnny is the first yellow belt (next to the blue belt) in the front row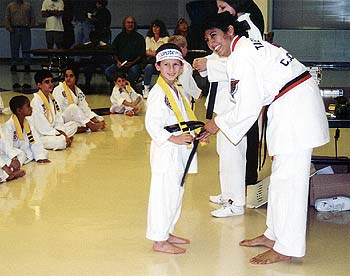 Johnny receiving his camouflage belt from his teacher, Mrs. Schwartz.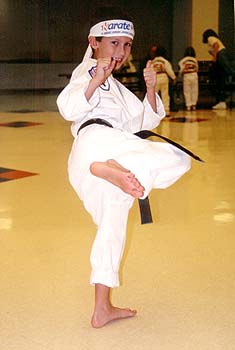 Showing off his newly-earned camouflage belt!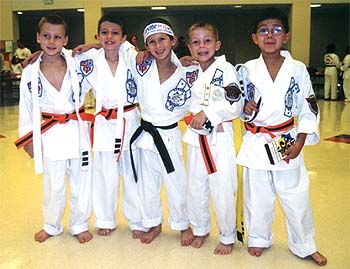 Johnny and all his friends passed their test successfully! Congratulations, guys!
---
May - June 2001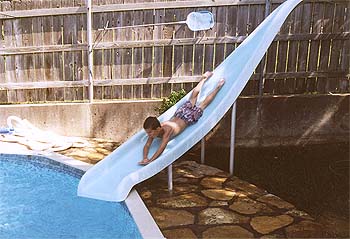 Johnny coming down the pool slide at Max & Jayne's home in Waco. That weekend (Memorial Day) he only got out the pool to eat or sleep!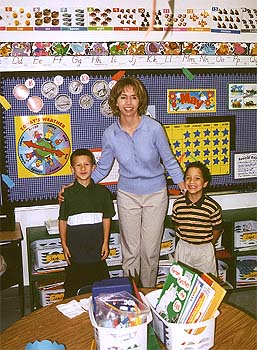 Johnny and a class mate with Mrs. Holleyman, their 1st Grade teacher. She is an excellent teacher that did wonders with the kids.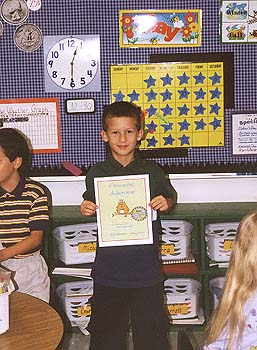 Johnny received an "Outstanding Achievement" certificate for Spelling, Reading, Writing, Math, Science, and Social Studies on the final day of 1st Grade.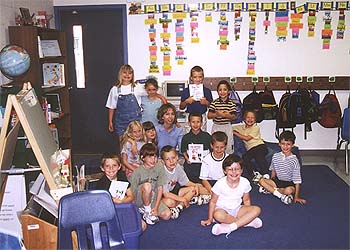 Mrs. Holleyman's 1st Grade class of 2001. All four 1st Grade classes were limited to about 15 students, which is great.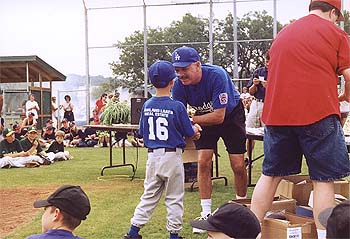 Johnny played "coach pitch" Little League baseball over the last two months. The season ended around the time schools closed. Here he receives his trophy from Coach Don at the awards ceremony.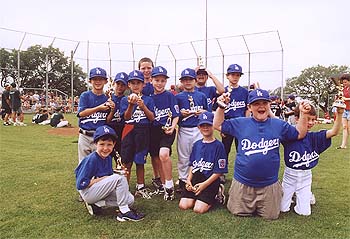 Go Dodgers! Johnny and the rest of his Little League baseball team, the Dodgers.
---
Dec 2000 - April 2001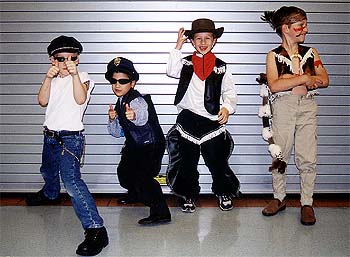 Johnny and four friends took part in the Talent Show at school (Lago Vista Elementary) recently. They performed Village People's "YMCA". Their performance was a hit, and they were asked to perform again at a social function in Lago Vista three weeks later. From left is Jacob, Jon-Jon, Johnny, and Logan.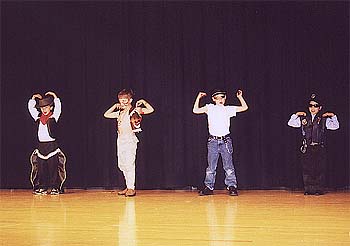 Here they are... singing "Y - M - C - A"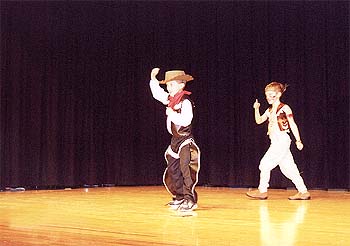 Each kid also has a short individual piece during the performance. Here's Johnny doing his.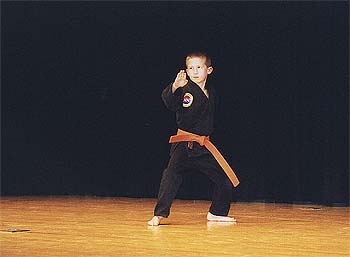 Johnny had a second act at the talent show: a Tukong (martial arts) performance.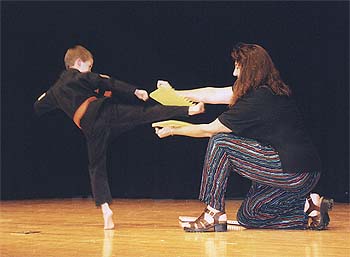 The kids loved the board-breaking...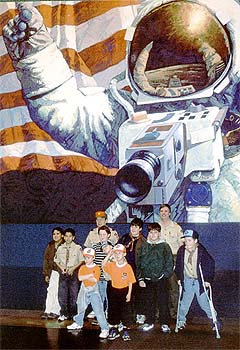 All of us went to NASA's Johnson Space Center in Houston with the Boy's Scouts recently.