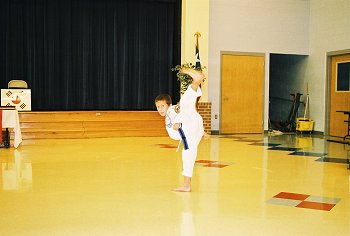 Johnny doing a side-kick during his rank test!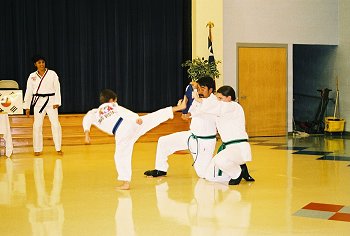 Johnny breaking a board as part of the test.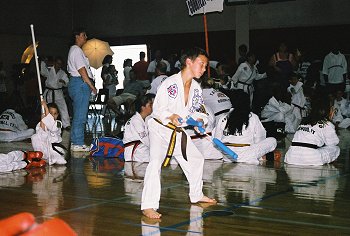 Johnny performing his weapons form during the weapons competition at the tournament in Rowlette, TX (near Dallas)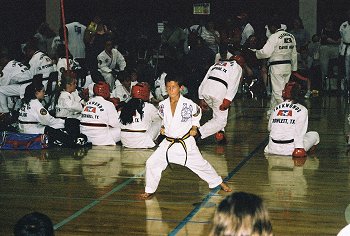 Johnny performing his regular form during the same torunament.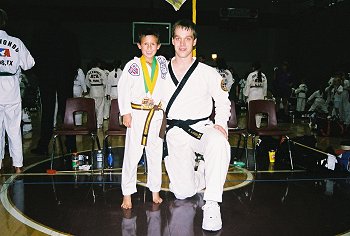 Johnny (medals around his neck) and the main judge.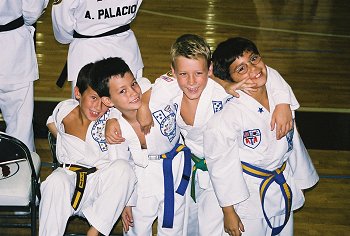 Johnny and his friends Michael, Jacob, and Connor. Jacob recently moved to California.