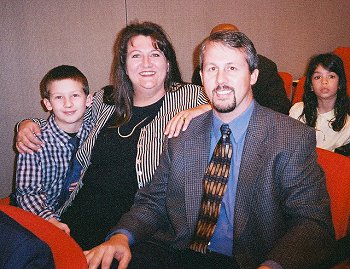 Waiting for everyone to get seated and the ceremony to begin. The seating took 1½ hours because everyone was seated in specific rows and seats to make it easier to hand out Certificates of Naturalization after the ceremony.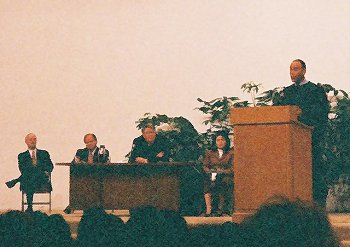 Texas Supreme Court Justice Wallace Jefferson delivering his address. He is a very admirable man!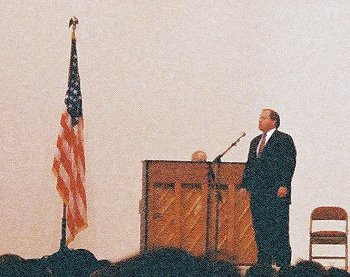 Carey Dietert singing God Bless America during the ceremony. He has an amazing voice!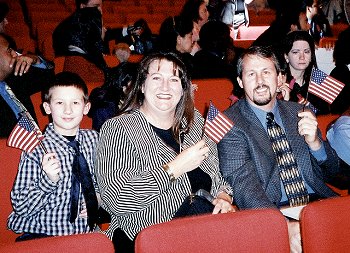 Here we are... brand new US citizens with our flags.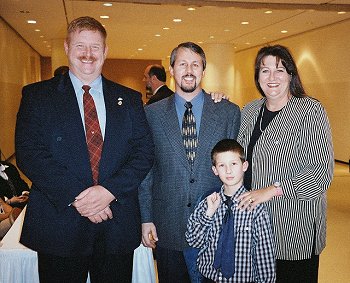 INS Officer Eric Holman treated us so well during our interview that we just had to go look for him after the ceremony to get a picture with him. This is one man that truly enjoys his job!