Snow Photos
These photos were taken on the morning of Saturday, February 8, 2003. Some may be wondering what the big deal is, and those living in the northern parts of the U.S. may be saying, "what snow?", but this was the first snowfall in the Austin area in more than 10 years, and the first time ever that it snowed around our house! So it was a big deal to us...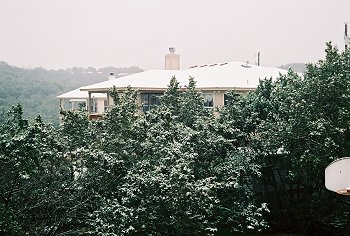 Our neighbors' houses covered in snow!
Our house covered in snow. This photo was taken immediately after we got outside.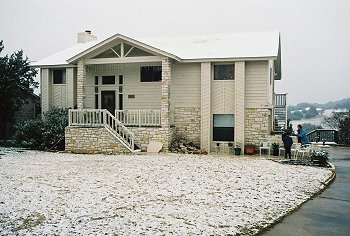 An hour or so later. Some of the snow had already started melting.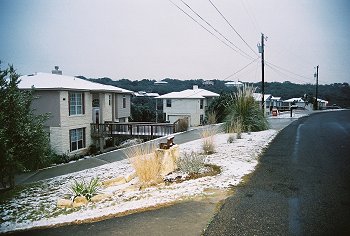 Our neighbors' houses from a different angle.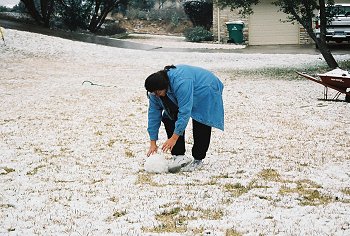 Esmé making a big snowball to use for a snowman!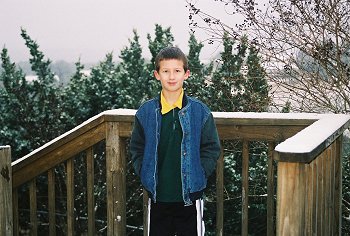 Johnny on the stairs leading down to their park!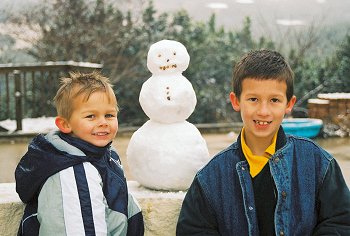 Esmé's snowman done! The boys loved it.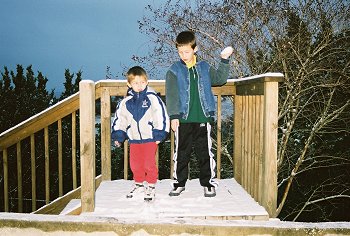 Johnny and Michael on the stairs!
Esmé enjoying a last little bit of snow. At this point we were all frozen and went back inside.